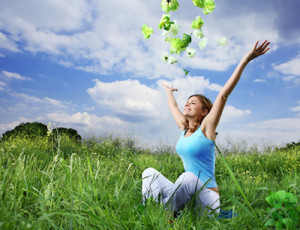 Empowering STEPS provides comprehensive coaching for individuals, co-creating with the client a step-by-step path to living the life that you desire and deserve.
Therese Martell-Bosshardt of Empowering STEPS, utilizing her training from the Southwest Institute Life Coaching Certification Program, her Resilience Coaching Certification Training from the HeartMath® Instititue, and from the power of the HeartMath® technology to help her clients create a life from a new level:  from the heart's desire, not the limitations of old beliefs.  When the client aligns with his/her life's purpose, a spontaneous experience of joy and creativity occurs.
During coaching, the client is guided through self-discovery, asking the critical questions:
Who I am?
Where I want to go?
What I want to do?
Why I want to do it?
When I want to be there?
Goal Setting and Mapping
The process moves into goal setting, aligning your goals with the (re)discovery of your inner purpose and values.  Then we collaboratively design your pyramid of success, mapping the specific actions which support your goal achievement.
At each step, Empowering STEPS supports clients in creating their highest vision of self and a meaningful life.
Contact us to schedule life-changing coaching!
Book Your Coaching Session Now:
30 Minute Session $75