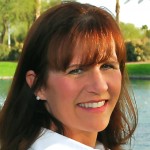 Therese Martell-Bosshardt, President of Empowering STEPS, LLC and a Certified Educational Trainer with The Institute of HeartMath™ has coached and trained scientists, educators, counselors, social workers, first responders and health professionals in the U.S. and abroad.
Therese has worked with individuals and organizations, such as Harvard Medical School (MGH), Phoenix Children's hospital, University of Arizona, International Schools of Singapore, Phoenix Union School District and Hope Lives. A full client list can be found by clicking here.  Her specialty is training the trainer, ensuring optimal results throughout the organization by strategically engaging learners who are in key roles.
Therese has a B.S. degree from Cornell University in Consumer Economics and Nutrition.  Her passion for complete wellness further led to becoming a Reiki Master and certified Life Coach.  This synergy of conventional and progressive study provides a comprehensive foundation for her clients.
The core of her coaching philosophy is centered on resilience through the integration of energy management skills. Therese's clients can regain resiliency, or the capacity to prepare for and recover from stress, adversity or challenges.  By cultivating greater psychoemotional reserves and resiliency, clients live a more balanced life, which is proactive rather than reactive. These skills are achieved through practice of specialized techniques based on performance physiology and heart-brain communication research.